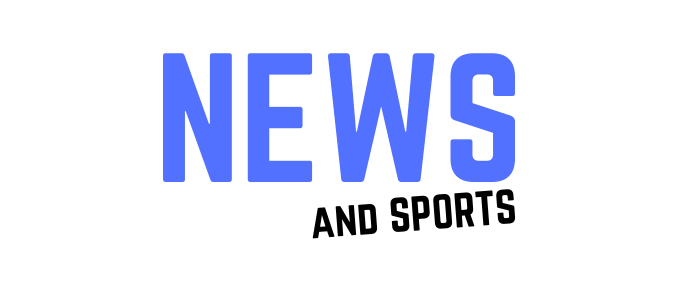 AM NEWS THURSDAY APRIL 9
Starting today the North Shore Health Network (NSHN) in partnership with Algoma Public Health (APH) will begin operating COVID-19 Assessment Centres in Blind River and Thessalon, located in close proximity to the Emergency Department at each site. The COVID-19 Assessment Centres will provide screening, assessment, and where appropriate swabs for individuals from Echo Bay, ON to Spanish, ON who are experiencing symptoms of COVID-19. The Centres will operate 7 days per week by appointment only and are designed to minimize the number of patients that would typically present at the Emergency Department.
The OPP are reminding Ontarians who may be contemplating a trip to the cottage or other dwellings for family gatherings over the Easter long weekend to practise physical distancing and stay home instead. While Easter weekend is typically a busy one on the roads, OPP Chief Superintendent Rohan Thompson is hoping with people staying put the roads will be quiet. For those having to travel, don't let the bare roads and warmer temperatures negatively influence your driving behavior.
Even when Canada can begin returning to normal, it still won't be normal, Prime Minister Justin Trudeau said on Wednesday before arriving on Parliament Hill for his first known in-person appearance at a cabinet meeting after spending the last month largely in COVID-19 self-isolation. Trudeau said that Canadians being instructed to follow physical distancing and work from home orders will continue for "many more weeks." The prime minister said that staying home now and following public health advice is needed to make sure that the societal shut down doesn't go on for "months and months."
The Toronto Caribbean Carnival has been cancelled due to concerns over the COVID-19 pandemic, organizers say. "The Board of Directors of the Festival Management Committee has decided that due to the continued developments concerning the spread of COVID-19, the severe public health threat, and global health crisis, the month-long events held in July-August is cancelled," a statement released late Wednesday said. The Toronto Caribbean Carnival, formerly Caribana, has taken place in Toronto for the past 52 years.
Police wearing protective gear boarded a cruise ship to seize evidence and question crew members of the vessel linked to hundreds of coronavirus infections and 15 deaths across Australia. About 2,700 passengers disembarked from the ship on March 19 in Sydney and it has since become the largest source of coronavirus infections in Australia. More than 600 cases of COVID-19 and 15 deaths are linked to the ship, the Ruby Princess. The 1,040 crew remain on board undergoing medical assessments. About 200 have show symptoms of COVID-19 with 18 testing positive.
AND IN SPORTS:
The International Paralympic Committee has a "cash flow" problem, but its president has ruled out going to the International Olympic Committee for help. President Andrew Parsons says he is trying to cut 5% from the budget, which was listed at 24.1 million euros ($26.1 million) in the IPC's 2018 annual report. The cash shortfall stems from the Tokyo Olympic and Paralympic postponement until 2021 because of the coronavirus pandemic.
Hockey equipment company CCM and the players it sponsors will distribute half a million surgical masks to healthcare workers on the frontlines to help them in the fight against COVID-19, it announced Wednesday. Unlike Bauer, the brand that converted its production line to create visors for healthcare workers, CCM is getting protective equipment from partners who usually contribute to the production of hockey equipment. This donation is possible because of the partnership between CCM and many hockey players including Carey Price, Patrice Bergeron, Sidney Crosby, Conor McDavid and Alex Ovechkin, among others. The masks are scheduled for distribution the week of April 27th.
Former Texas Rangers star Josh Hamilton has been indicted on a felony charge of injury to a child after his 14-year old daughter accused him of beating her. He remains free on $30,000 bond after he turned himself in to authorities on Oct. 30. If convicted, he faces a prison sentence of two to 10 years in prison. Hamilton's daughter told her mother, Hamilton's ex-wife, that he struck her after he became enraged by a comment from her. Hamilton's attorneys say the Texas Rangers Hall of Famer is innocent of the charge.