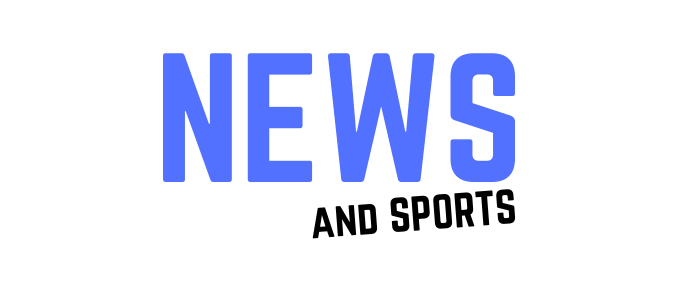 AM NEWS MONDAY OCTOBER 27
Public Health Sudbury & Districts reported on Monday the latest COVID-19 case in a resident in our service area (Greater Sudbury, Sudbury District, and Manitoulin District). The latest, case #125, is from Greater Sudbury, had close contact with a confirmed case and is now self isolating. Public Health reminds everyone that they notify all close contacts directly. If you are not contacted by Public Health, you are not considered to be close contact. Everyone is reminded to avoid non essential travel, limit indoor gatherings and be diligent with handwashing, practice physical distancing and wear a mask.
On October 24th at 2:20 p.m., members from the Nipissing West OPP received a report from a resident, who was en-route to check an overturned vessel observed on a shoal, in an area known as "The Chickens", at the mouth of Beaverstone Bay, in Georgian Bay, Municipality of Killarney. Prior to police arrival, the complainant located and recovered the boater who was pronounced dead at the scene. The deceased has been identified as Kevin BOGGS, age 66, from Baltzly Island, Killarney.
Ontario has hit the highest seven-day rolling average of new COVID-19 cases since the pandemic began. Health officials reported 851 new COVID-19 cases in Ontario on Monday, which is a single day drop from the 1,042 confirmed on Sunday. The rolling seven-day average of cases is now at a record 878, which is up from 743 one week ago. The majority of cases were found in Ontario's four COVID-19 hotspots, which are currently in a modified Stage 2. There are 281 new cases in Toronto, 215 in Peel Region, 90 in York Region and 76 in Ottawa.
A 24-year-old Markham, Ont. man who killed his mother, father, sister and grandmother inside their family home last summer apologized for his actions during a sentencing hearing on Monday morning, saying loved ones would have never seen this coming. The sentencing hearing, which was held via video conference, took place after Menhaz Zaman pleaded guilty to three counts of first-degree murder and one count of second-degree murder on Sept. 24.
And Amy Coney Barrett was confirmed to the U.S. Supreme Court late Monday by a deeply divided Senate, with Republicans overpowering Democrats to install President Donald Trump's nominee days before the election and secure a likely conservative court majority for years to come. Trump's choice to fill the vacancy of the late liberal icon Ruth Bader Ginsburg potentially opens a new era of rulings on abortion, the Affordable Care Act and even his own election.
AND IN SPORTS:
In the NHL, Martin Hanzel has decided to hang up his skates. The NHLPA announced on Monday night that Hanzal, who played 12 seasons in the NHL has elected to retire. Hanzal, a native of Czechoslovakia, was drafted in the first round (17th overall) by the then-Phoenix Coyotes. He spent nine plus seasons with the Coyotes before being dealt to the Minnesota Wild midway through the 2016-17 season. He spent the last two seasons of his career (2017-19) with the Dallas Stars after signing with the team as a free agent.
And Joey Moss, the legendary locker-room attendant for the NHL's Edmonton Oilers and CFL's Edmonton Football Team — has died. He was 57. The Edmonton Football Team confirmed the death on Monday by saying the city has lost a "hero." No cause of death was given. Moss was born in 1963 with Down Syndrome and became the Oilers' locker room attendant in 1984-85.
And in the CFL, David Braley, the Ontario based businessman and former Senator passed away on Monday at the age of 79. Braley was a various times the owner of three teams in a nine team league, including the Toronto Argonauts in whom he held a secret ownership position at the same time he owned the BC Lions. He served as the CFL's chairman of the board and took on the commissioner's role in 2003 after he led the charge to oust Michael Lysko in 2002.
And in tennis, Canada's Denis Shapovalov is out of the Vienna Open after suffering a first-round loss to a player with just one previous win at the ATP Tour level. Austrian wild-card Jurij Rodionov, ranked 153rd in the world, beat the eighth-seeded Shapovalov 6-4, 7-5 on Monday at the hard-court event.
And in curling, big-game skipping experience. Two national women's titles. Two world women's bronze medals and a world junior gold. Heather Nedohin has an extensive curling resume. In bringing her on board as coach, Team Kerri Einarson is hoping her knowledge, drive and spirit will help them stay at the top as reigning champions. Einarson, Birchard, vice Val Sweeting and lead Briane Meilleur will return to the 2021 Scotties as Team Canada. They also earned a coveted berth in the Olympic Trials next fall.